Businessmen share ideas…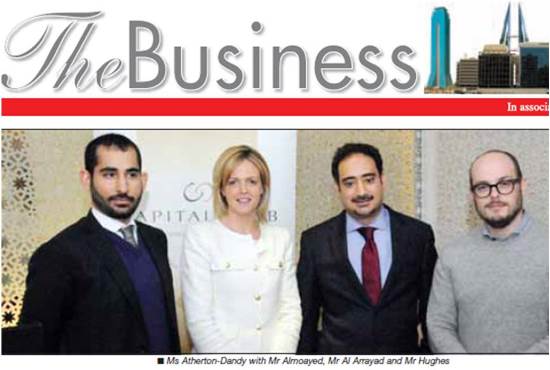 More than 40 members and their guests attended the session which was moderated by Hill Knowlton Strategies general manager Julia Atherton-Dandy.
Leading businessman and chairman and managing partner of Almoayed Chambers Aymen Almoayed, First Bahrain general manger Amin Al Arrayad and Nans Group and Zest Media chief executive Greg Hughes shared their experiences and innovative ideas on the challenges and opportunities of Bahrain's entrepreneurial environment.
"The forum has enabled us to hear from a diverse, yet highly experienced, panel on their unique entrepreneurial experiences," Ms Atherton-Dandy said.
"Our panel represents the media, real estate, food and beverage and legal sectors and each are innovators in their own field.
"Bahrain has a historic and rich business and trading history with currently more than 70 per cent of the kingdom's private sector consisting of small and medium enterprises.
"To harness the experiences of our entrepreneurial community at events like this one will enable us to keep moving forward and ensure that Bahrain's business culture remains vibrant and modern."
Please click here to read the story on the GDN website.