El Mercado Village Ground-Breaking in Janabiya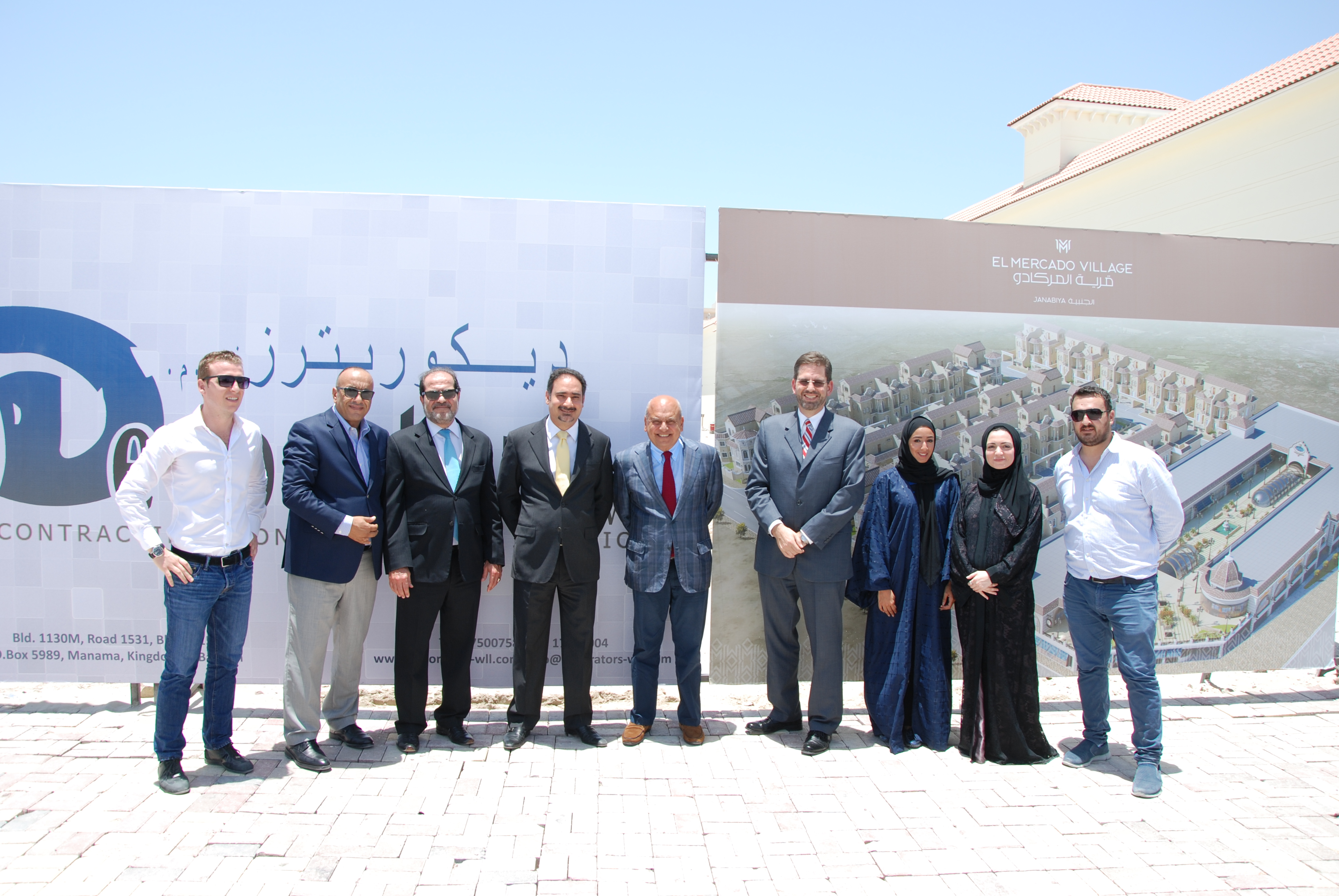 First Bahrain Real Estate Development Company announced today the appointment of Decorators to construct the 42 villas of the new El Mercado Village in Janabiya. The development is adjacent to the new El Mercado neighbourhood retail centre.
Decorators, a member of Promoseven Holdings, recently launched Bahrain's first floating hotel – C-Hotel, along the Manama corniche. The company has also acquired an Italian factory for the fabrication of high-quality home finishings.
Commenting on the signing, Amin Al Arrayed, First Bahrain CEO stated, "We are very excited to be working with Decorators who are set to emerge as one of the leading contractors in the country. The El Mercado Village will be a major milestone for both companies."
Akram Miknas, Chairman of Promoseven Holdings said, "We look forward to working with First Bahrain on this project, given their strong reputation as a real estate company which delivers on its promises."
This news follows the announcement of the financing agreement with Kuwait Finance House for the second phase of this $30m development, designed by Sanad Engineering.
The El Mercado development is located just off the Sh. Isa Bin Salman Highway near the Saudi causeway. The 42 villas will come in two types: Eight premium stand-alone villas and 34 semi-detached homes. Residents will have quick access to restaurants, cafes, services, and the largest Alosra Supermarket in Bahrain. McDonald's, Joe Mama's, Second Cup, Top & Dip, The Groom Room, and Ahli United Bank are already open for business.