First Bahrain Announces Joint Opening of Bahrain and Kuwait Offices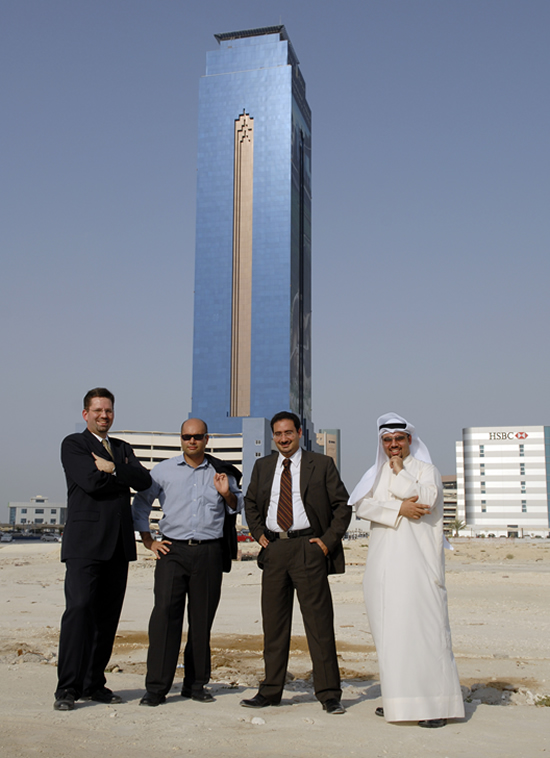 The openings coincide with First Bahrains recent project announcements in Bahrain: a $450 million mixed-use development adjacent to the City Centre Mall in the Seef District and a $25 million warehousing development at the Bahrain Investment Wharf.
Speaking on the importance of the strategic location of First Bahrain's office openings, General Manager, Amin Al Arrayed, who leads the combined office teams commented: "Our offices will enable us to develop a solid investor base in both countries while the liberal economic environment will facilitate more and more foreign investment in both countries. The building of our portfolio and human capital is also a critical step towards our future listing on the Kuwait Stock Exchange."
The simultaneous openings of the new offices will facilitate seamless integration between First Bahrain's three core operating teams, investments, projects development and operations; each of which has elements in both offices. In addition to the office openings, First Bahrain is actively recruiting, and plans to grow its team in line with increasing commitments for future projects and opportunities.
The Bahrain office is located in the heart of Bahrain's new business district at Seef in Suite 501 of the Almoayyed Tower. The new phone is +973 17567555 and the new fax is +973 17567556.
The new Kuwait office is located in Al Qibla district across the street from the Sheraton Hotel on the 15th floor of the Al-Khaleej Tower on Abu Baker Al Sadeeq Street. The new phone is +965 22243838 and the new fax is +965 22243839.