First Bahrain appoints Impact Interiors for El Mercado Village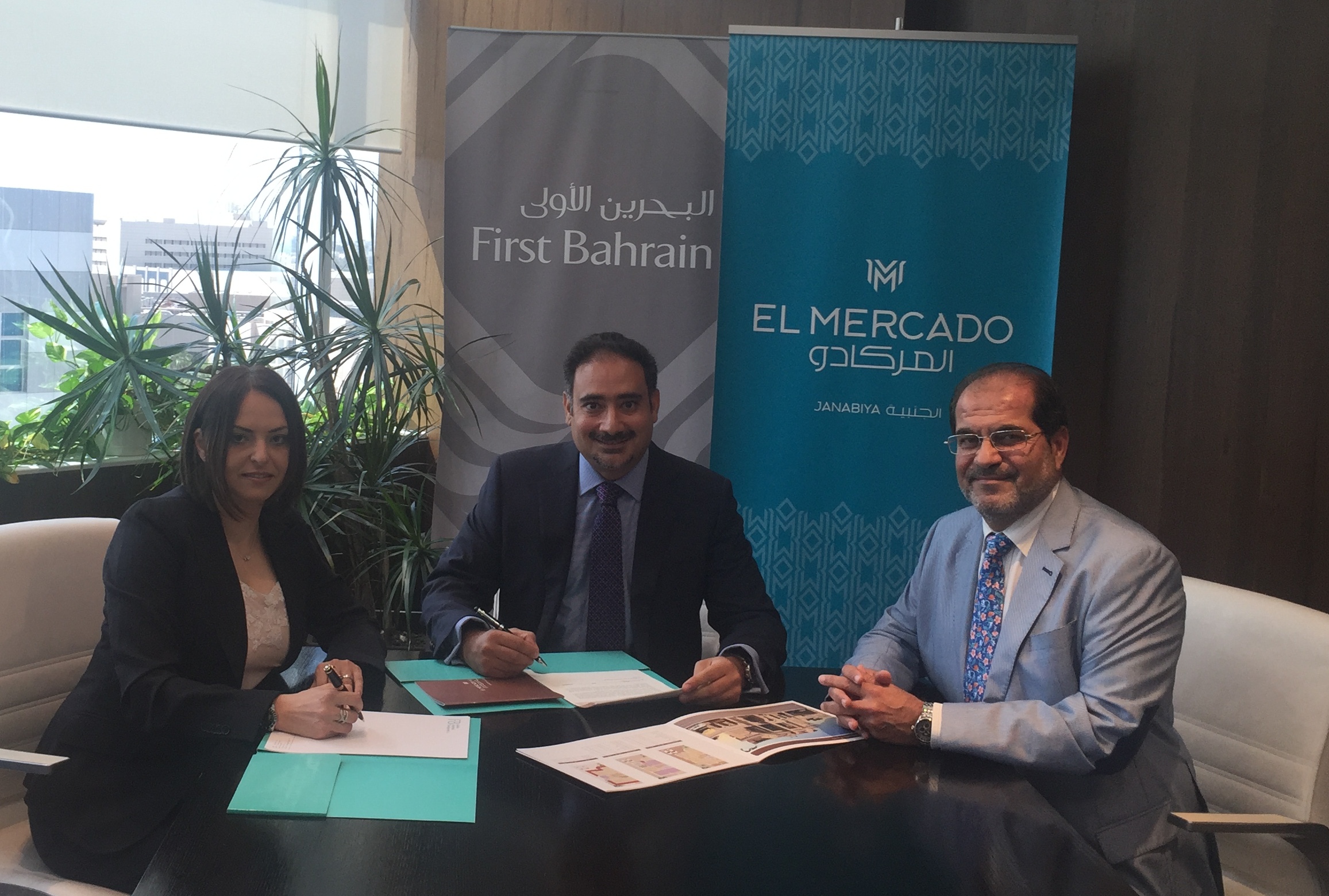 First Bahrain Real Estate Development Co. today announced the appointment of Impact Interiors W.L.L. to refine the interior design of their new residential project, El Mercado Village. Impact Interiors joins a select group of consulting professionals including Sanad Engineering and HAJ for Quantity Surveying, each of whom are contributing to the project from their areas of specialty.
Impact Interiors is one of Bahrain's most respected and successful interior design companies. Sharing First Bahrain's vision for a Mediterranean-influenced community, Impact Interiors will keep modern lifestyle requirements in mind as they put the finishing touches on these beautifully designed villas located in Janabiya.
"We were impressed with Impact Interiors' ability to capitalize on their vast experience, taking every design element of this project to a new level by adding layers of detail and creating rooms that radiate excellence and continuity throughout the whole project," stated Amin Al Arrayed, Chief Executive Officer of First Bahrain.
"By immersing ourselves in every detail of this project, the end result will be a project that stands out from the rest with respect to style and functionality. As layouts and finishes work seamlessly together, fresh ideas for every single feature in these villas are being considered."
"We will focus on light tones with intricate levels of detail and the resulting design will deliver a calm and relaxing environment. The materials chosen will be timeless and elegant. Our approach will deliver superior design inspired by an urban lifestyle philosophy with a feeling of continuity and context," shared Dr. Rima Abutteen, Founder and General Manager of Impact Interiors.
El Mercado Village is a beautiful community under development, adjacent to the new, upscale market, El Mercado Janabiya. The homes are designed to offer modern amenities with a classic touch. Reservations are now being taken for the forty-two villas and townhouses which form the quiet neighbourhood, conveniently located just off Avenue 27, offering a direct ride home from Manama in the evenings or the quickest morning commute to Saudi Arabia of any villa in the country.