First Bahrain Appoints MSCEB As Design Architects For Second Phase Of Majaal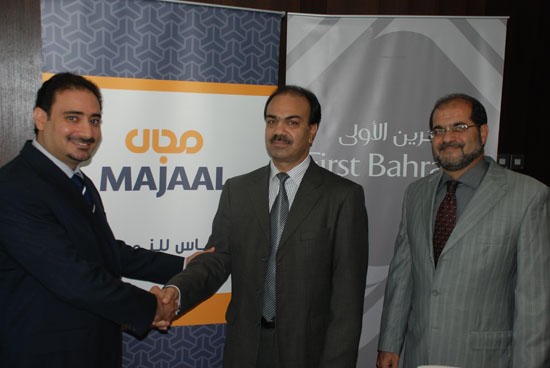 Amin Al Arrayed, General Manager of First Bahrain commented, "Building on the success of Majaal, First Bahrain has pursued a strategic vision of steadily growing its flagship project both in terms of quality and space. Collaborating with Bahrain's leading architectural firm MSCEB, we are glad to announce the commencement of Phase II of Majaal. The expansion of the project reinforces our role as a creative catalyst for supporting the emerging SME component of the industrial sector. It also positions us as a growing force for facilitating foreign investment into the Kingdom. With this collaboration, we are ready to move onto the next step to ensure the growth of our current and prospective partners and the SME industry at large."
The appointment of MSCEB as design architects for Phase II of Majaal, reaffirms First Bahrain's commitment to deploying the highest standards in all aspects of its business.
MSCEB, a full-service, interdisciplinary architecture and engineering design firm, has been directly involved in key developments on the island including the Bahrain City Centre Mall, since its founding 1970.
Sushil Kher, Executive Director of MSCEB said: "Over the past four decades MSCEB has played a significant role in the growth, planning and design of the Kingdom's strategic buildings and infrastructure. Being a Bahrain-based company we are priveleged to be associated with demand-driven projects such as Majaal that help in the development and prosperity of our economy".
Opened in 2008 at the Bahrain Investment Wharf (BIW) within the Salman Industrial City, First Bahrain's Majaal warehouse development presently offers 130,000 square feet of secure, flexible and cost effective industrial work space. Space is available for lease from as little as 2,700 square feet to multiples of 10,700 square feet. Majaal's Phase II will more than double the leasable space on offer, increasing the size of the development to over 280,000 square feet of built up area. The new facilities will offer higher ceilings for increased storage capacity and raised flooring for easy on and off load of large trucks.
The unique facility represents the ongoing realization of the vision of First Bahrain; to invest in projects that are demand-driven; focused on proven markets; and offer comprehensive solutions to both locally-based businesses and foreign investors looking to setting up operations in business-friendly Bahrain.