First Bahrain appoints Tebodin Middle East Consultants and Engineers as Project and Construction Managers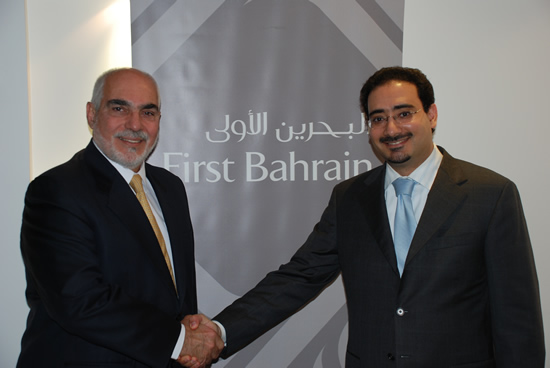 The development, which is in close proximity to the new Shaikh Khalifa Port, is a prime example of First Bahrain's demand-driven investment approach, as well as its leadership in exploring untapped opportunities in Bahrain's real estate market with a differentiated value proposition.
First Bahrain's project at BIW is aimed at raising the bar for warehousing development in the Kingdom of Bahrain by developing modern spatial solutions to cater to the needs of small to medium enterprises (SMEs). The warehousing space will be divided into individual units, starting with 1,000 square feet, and with an option to combine them to accommodate larger tenants' needs.
Amin Al Arrayed, General Manager of First Bahrain, commented: "First Bahrain's selection of Tebodin Middle East reflects our commitment to excellence and is indicative of our careful approach to developments. We are aiming through this development to address the Kingdom's current shortage of warehousing for the SME sector, and we believe in providing international standards in all our developments."
Tebodin Consultants and Engineers is a multidisciplinary organization with offices in more than 20 countries, employing over 3,000 staff. Tebodin Middle East was established in 1974 in Abu Dhabi, United Arab Emirates. Subsequently branch offices were established in Dubai, Bahrain, Oman and Qatar. Currently over 700 staff are employed in the Middle East. Tebodin Middle East was selected for First Bahrain's project due to the firm's success in other similar projects in Bahrain such as facilities for Kraft Food, Lauscha Fiber International and St. Christopher's School.
Mr. Mehdi Honar, Director, Tebodin Bahrain, commented: "Tebodin Middle East won this contract on the merit of our experience and expertise after a competitive bid process, and we are delighted to assist First Bahrain in moving forward with this project which will fill an existing gap in Bahrain's market for SME sector's warehousing facilities."
Tebodin Middle East will be charged with he Project and Construction Management of civil, structural, piping, mechanical, and electrical and instrumentation installation for the development, as well as the handling of associated field engineering, material control, accounting, safety, security and environmental control.
The project will offer a range of value-added services, in addition to the physical warehousing space, including a 24/7 security service, state-of-the-art ICT provision, assistance on fit out and leasable forklifts. The small to medium, modern and safe warehousing spaces can be used solely for storage, or as a combined storage facility / office, ideal for encouraging startups and smaller companies, and in allowing existing companies to expand.