First Bahrain Distributes 10% Share Dividend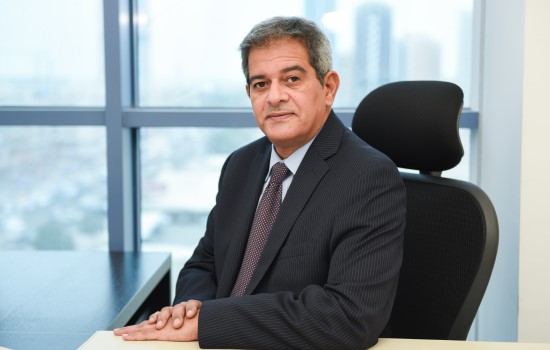 Delivering the good news, First Bahrain's Chairman, Mr. Waleed Alkhaja stated, "I am very pleased to confirm that decisions taken at the extraordinary general meeting of the shareholders on 11 June 2015 have now been fully implemented. It gives me great satisfaction to see each of the shareholders rewarded for their faith and trust in the Company. The combined actions of the share capital reduction and distribution result in a higher per share value for all shareholders and improved performance ratios going forward."
Mr. Alkhaja added, "Having just concluded the first year of our term, the newly elected Board of Directors takes great pride in their delivery of these good results for the benefit of the shareholders who put their trust in us. Beyond these structural issues, we have initiated a new project, El Mercado Janabiya, a neighbourhood retail centre in Bahrain. The retail centre, for which construction is 50% complete, is proceeding on plan for an opening in Spring 2016. Leasing demand is high and we are negotiating with well known brands to fill the centre. All of these actions will add further value to our Company and its shareholders."
First Bahrain's first project was Majaal, an SME-focused industrial facilities development at the Bahrain Investment Wharf, developed between 2010 and 2014. This USD 40 million complex features seven buildings offering over 400,000 square feet of space which is fully leased to a diverse portfolio of tenants, generating stable cash flow for the Company. Majaal has further expanded its portfolio by offering facilities management services to other industrial landlords including Al Mazaya Holdings.
Mr Amin Al Arrayed, Chief Executive Officer of First Bahrain, added "Building on our success in industrial property, we have expanded into commercial development with El Mercado Janabiya, a neighbourhood market built on an open-air elevated platform, offering over 48,000 square feet of retail space. We are excited to bring this project to the public next year and we look forward to further announcements regarding a related development on the adjacent 150,000 square foot plot."
Expanding on the features of the new project, Mr. Al Arrayed continued, "With landscaped courtyards, outdoor seating, and soothing water features, El Mercado Janabiya aims to be the premier destination for families and friends to shop, relax, and dine. Anchored by a supermarket which will offer the full range of daily necessities, residents and visitors to the northwest of Bahrain will find El Mercado to be their most convenient option for most of their shopping needs. The 160 covered car parks at ground level will offer quick and easy access for all."
Completing its land portfolio, First Bahrain also holds nearly 165,000 square feet of land strategically positioned immediately across the street from the largest shopping, leisure and entertainment destination in the Kingdom, City Centre Bahrain.