First Bahrain to participate as a logistics sponsor at the Gulf Industry Fair 2011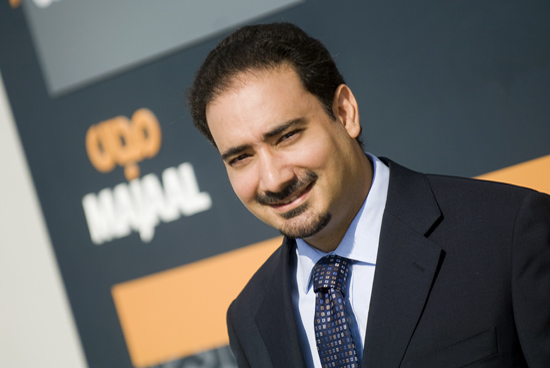 Commenting on the participation Amin Al Arrayed, General Manager of First Bahrain and Managing Director of Majaal said: "We are glad to be associated with the GIF, an excellent gateway for local, regional & international companies to explore and engage in business opportunities within the lucrative markets of the Gulf. GIF's exhibitor and visitor profile matches our target audience, and is an ideal platform through which we can establish new contacts with SMEs from Bahrain and around the world".
"Our participation comes in line with First Bahrain's approach to developing value-added projects that set to contribute to the economic growth of the industries it operates in. Aligned with the government's Economic Vision 2030, Majaal's integrated offerings will continue to add value to Bahrain's economy and provide the perfect platform to stimulate growth and diversification of the SME sector", he added.
Located within the Salman Industrial City at the Bahrain Investment Wharf, Majaal warehouse development presently offers 130,000 square feet of secure, flexible and cost effective industrial work space complemented with a range of value-added services focused on elevating the standards of warehousing projects in the region.
Positioned as a leading provider of quality facilities for the Kingdom's industrial sector, Majaal has made significant progress in 2010. Several local and international businesses ranging from banking to health services and manufacturing are currently taking advantage of the strategic benefits of Majaal. With almost 75% of available space already leased, plans are currently underway to begin work on Phase II, which will more than double the size of the facility, increasing its overall leasable space to 270,00 square feet.
Being held at the Bahrain International Convention & Exhibition Centre (BIEC), GIF is the most comprehensive industry-related exhibition in the Middle East, providing a highly targeted opportunity for any company or organisation marketing products or services aimed at the region's growing industrial sector. In addition to logistics, the Fair covers key industrial segments of aluminium, metal, automation, metrology, energy, petrochemicals and manufacturing. It also provides a unique opportunity for operators of industrial areas and free zones to meet an interested market of decision makers in the manufacturing and distribution sectors.