First Bahrain unveils El Mercado Janabiya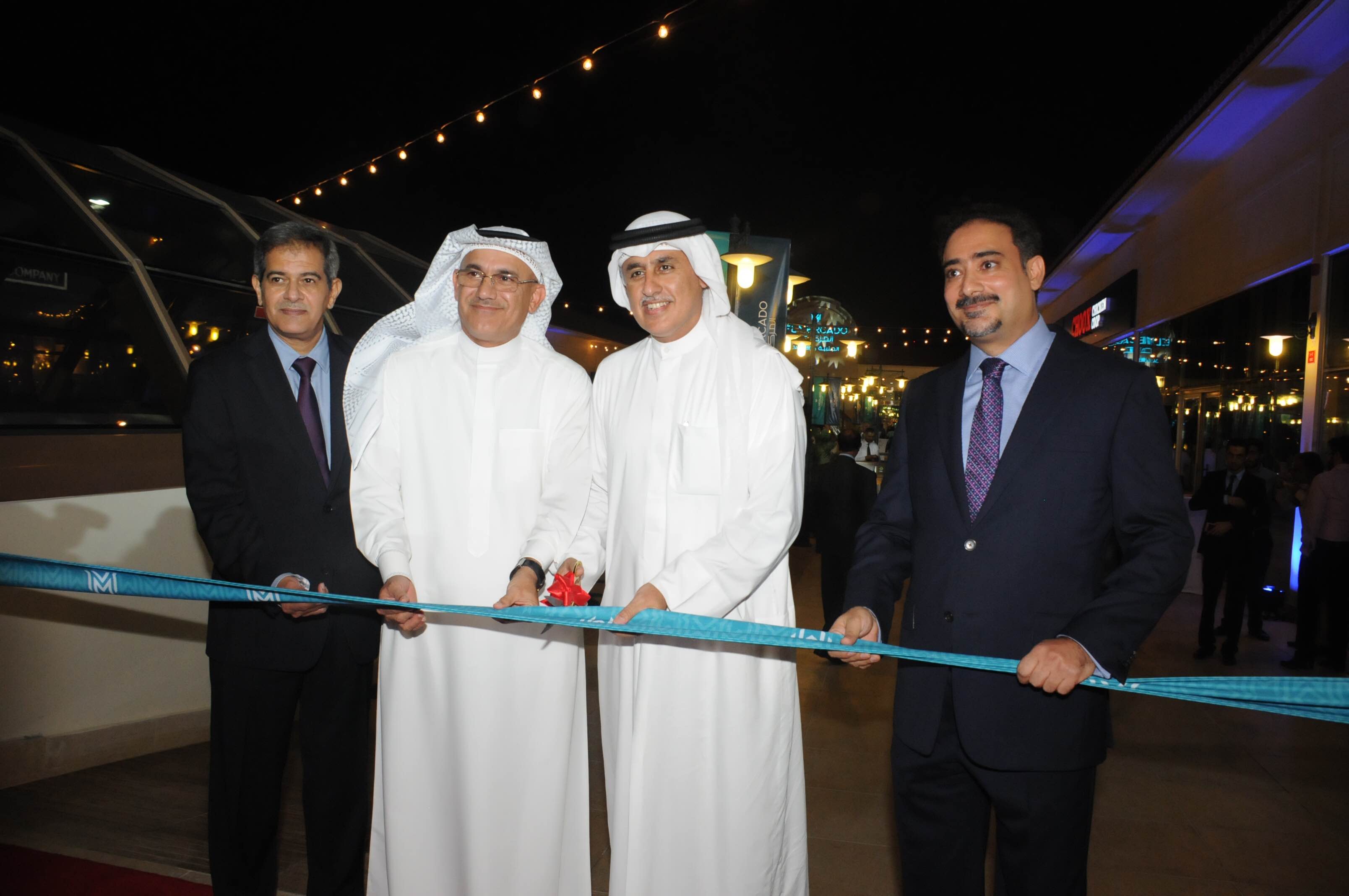 In a ceremony held last night under the patronage of the Minister of Commerce, Industry and Tourism, H.E. Mr. Zayed R. Alzayani along with Governor Mr. Ali Al-Asfoor of the Northern Governate, First Bahrain officially announced the opening of their neighbourhood market, El Mercado Janabiya.
El Mercado is an open-air retail centre built on an elevated platform located just north of the Saudi Causeway road, along Avenue 27 at the border of the Saar and Janabiya communities. The beautiful market was designed to meet the needs of the surrounding area with its 48,500 square feet of retail space. With its landscaped courtyards, outdoor seating, and soothing water features, it is already the perfect spot for families and friends to relax and dine.
"We are thrilled to announce the official opening of El Mercado Janabiya. Seeing our project transform from vision to reality has been a rewarding experience, especially with all the positive feedback we have been receiving from the community. We are delighted to introduce you to a number of unique concepts our tenants have been working on as we seek to add value to the immediate neighbourhood and the surrounding area," stated Mr. Amin Al Arrayed, Chief Executive Officer of First Bahrain.
The market is anchored by Alosra Supermarket, with this location set to be their new flagship store. Alosra provides a full range of daily necessities, fresh produce, meats, fish and baked goods. Overlooking the beautiful garden are a number of unique casual diners and cafés including McDonald's, Joe Mama's, Second Cup, Choox Chicken Coop. Sweet specialists include Top & Dip and Frutto Gelato. Other services include an Ahli United Bank branch, Festivity party supplies and signature salons for women and men, Vanity and the Groom Room. More concepts will be opening soon.