Freddy's Leather Upholstery Moves To Majaal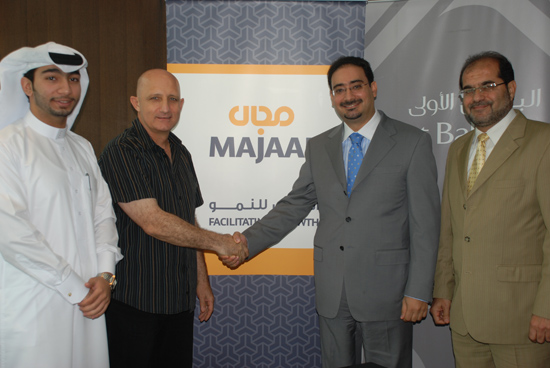 Commenting on the signing Amin Al Arrayed, General Manager of First Bahrain and Managing Director of Majaal Warehouse Co., said: "Majaal's first rate facilities and comprehensive commitment to service, are a strong combination, is proving again as the choice for discerning leaders who need space to grow their businesses. We welcome Freddy's as a leading organisation with an excellent reputation and a strong client base."
Freddy's Leather has steadily gathered a strong clientele amongst those for whom a customised car with impeccable interior and exterior appointments is absolutely essential. According to owner Freddy Minasian, the move is in line with the company's objective of serving its clientele in the best way possible, with top-of-the-line service and innovative designs. "This move to Majaal means that we have more space to offer even better service to existing and new customers. The facilities are the best there is and I believe that clients will respond positively to the ease of driving to and from our new uncongested location", he said.
Majaal, located within Salman Industrial City at the Bahrain Investment Wharf, offers a ready to occupy, fully serviced location in which an existing or new business can commence operations with minimum additional investment, saving time and effort. The development is a purpose-built state-of-the-art industrial workspace and warehousing facility supporting a wide range of production areas, storage facilities, integrated offices and more. Majaal has also facilitated foreign direct investment into the Kingdom of Bahrain, building on Bahrain's position as the friendly and convenient location for regional and international organizations to do business in the Gulf.
The unique facility represents the vision of First Bahrain to invest in projects that are demand-driven; focused on proven markets; and offer convenience to locally-based businesses and foreign investors looking for a one-stop-shop solution to setting up operations in business-friendly Bahrain.