Gulf Industry Fair wins backing from Majaal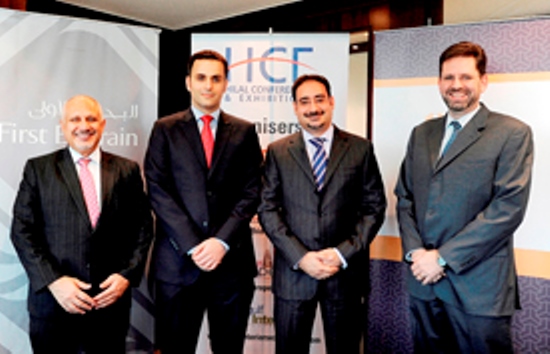 Under the agreement, Majaal, which had a high profile presence at the 2013 edition of the Northern Gulf's premier business-to-business industrial exhibition, will be the principal strategic sponsor of the 'Logistics and Industrial Facilities' show segment.
Majaal, a wholly-owned subsidiary of First Bahrain Real Estate Development Company, has enjoyed steady growth since its February 2010 inception, achieving full occupancy of a 12,000 sqm first phase in late 2011, in addition to completing and fully occupying the 12,000 sqm second phase at the Bahrain Investment Wharf site in June this year.
Construction on phase three, comprising a single 13,000 sqm clear span warehouse, is currently underway, with completion due early next year.
A 10-year lease for 75 per cent of the space was confirmed with a Bahraini distributor for fast moving consumer goods (FMCG) companies, Abudawood AlSaffar Co., in March this year.
In addition to developing high-specification warehouse space, Majaal has diversified into support services, including business administration and logistics support, including 24/7 security, state-of-the-art ICT provisions, transportation assistance and fit-out management services.
"Majaal is a true economic success story which has consistently delivered on its promises, and through GIF, we are honoured to have helped play a part in this success," HCE managing director Jubran Abdulrahman said.
"It is HCE's intention to ensure that GIF maintains its quality as an exhibition that has so far helped to provide the positive exposure that supports Majaal's long-term business development objectives," he said.
Majaal managing director Amin Al Arrayed said GIF is where real business is done.As a result of its participation in GIF this year, the company had established numerous business relationships and closed several successful deals, he said.
"At the 2014 show we plan to make a significant announcement about an additional phase to the project, as well as showcasing Majaal's credentials as a facilitator of foreign direct investment into Bahrain," Mr. Al Arrayed said.
"By diversifying our capabilities into warehouse operating support we are also now saying to the market that not only can we build your warehouses, but we can build your warehousing business."This is a quantum shift for Majaal, and is an area we will be highlighting at GIF 2014."
GIF 2014 will be held from February 4 to 6 at the Bahrain International Exhibition and Convention Centre.
Please click Here to read the full article.