Majaal Appoints 3BL to Evaluate Corporate Sustainability Performance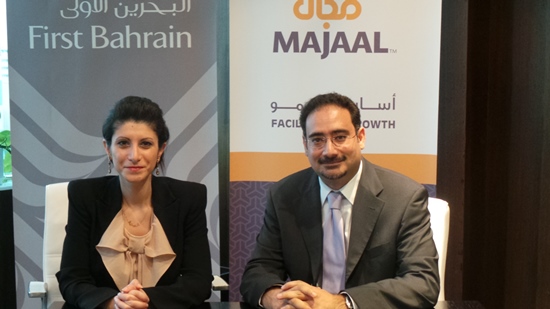 3BL will conduct an internal analysis on Majaal's current social and environmental performance by referencing over 80 indicators outlined in the world's most widely used sustainability reporting framework, the Global Reporting Initiative (GRI). 3BL will also benchmark against regional and global best practices in green and ethical warehousing to provide Majaal with strategic recommendations to become the most sustainable industrial facility in the MENA region.
Amin Al Arrayed, Managing Director of Majaal, commented "Majaal believes in working with the best partners and the appointment of 3BL is indicative of the way we do business, maintaining high standards, acting with integrity and investing in quality in all areas of our company."
Mr Al Arrayed added, "As Majaal is expanding, we recognize that the social and environmental dimensions will be integral to the long term sustainability and competitiveness of our industrial facilities. 3BL will analyze our sustainability performance and identify the most significant opportunities for improvement that will have the greatest impact on the business. We expect improvement in the areas of operational efficiency, cost management, risk mitigation, as well as the consideration of un-tapped markets and revenue streams."
Leena Al Olaimy, Managing Director of 3BL, added: "Further to operational efficiency, as Majaal enters an expansion phase social and environmental rigor will be integral to maintaining competitiveness when it comes to securing contracts by international companies—particularly from the EU member states and North America. Businesses are being held accountable for ensuring social and environmental responsibility down the entire supply chain; it has become imperative to both reputational and legal risk management.
"The European Commission is currently adopting a directive requiring all large companies to disclose non-financial (social and environmental) information as part of their annual reporting cycle. This is a game-changer for sustainability and indicates a much larger global trend in the way we do business: responsible companies will only deal with companies that adhere to stringent social and environmental regulatory guidelines, and ultimately; share their values," she concluded.
Majaal is located within the Salman Industrial City at the Bahrain Investment Wharf, providing easy access to Khalifa bin Salman Port and other major transport links in Bahrain. Majaal presently offers 260,000 square feet of secure, flexible and cost effective industrial facilities for SMEs representing a broad range of industrial activities. The facility is currently under expansion and will offer an additional 140,000 square feet of space from early next year.
The convenient and high-quality industrial facilities at Majaal are complemented with array of services that include 24 hours a day, seven days a week security, state-of-the-art information communication technology provisions, assistance on efficient design and use of units available from as little as 2,700 square feet to multiples of 10,700 square feet. All these standard features are supported with professional facilities management, onsite forklift rental and logistics support.
Photo caption (from left to right):
Leena Al Olaimy, Managing Director, 3BL Associates
Amin Al Arrayed, Managing Director, Majaal Warehouse Co.