Majaal Leads Bahrain's Industrial Facilities Sector at GIF 2016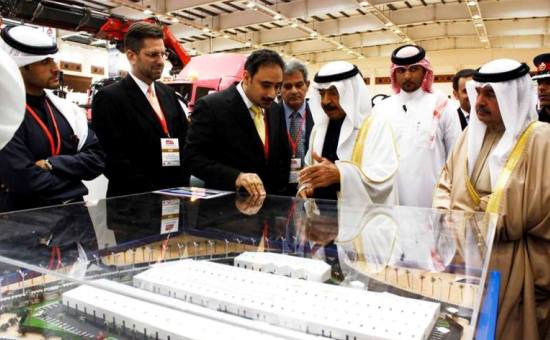 The leading developer and operator of industrial facilities in Bahrain reaffirmed their participation for the Gulf Industry Fair 2016, for the 7th year in a row. The Fair will be taking place from the 9th – 11th February at the Bahrain International Exhibition and Convention Centre under the patronage of HRH Prince Khalifa bin Salman Al Khalifa, the Prime Minister of Bahrain.
Established in 2010, Majaal, a subsidiary of First Bahrain Real Estate Development Company, offers facilities and services uniquely positioned to support small to medium sized enterprises (SME) including small unit sizes with municipal addressing, 24/7 security and high speed internet connections. All of these features enable companies to run their entire operation out of their unit at Majaal.
At GIF 2015, Majaal announced the launch of Mazaya Logistics, situated in the Khalifa bin Salman Port a project collaborated with Kuwaiti based Mazaya Holding Company. These new warehouses have proved to be a popular option for companies looking to expand their business presence in the Kingdom of Bahrain.
"Gulf Industry Fair's aims are consistent with our vision to stimulating Bahrain's industry growth. We see Majaal as a catalyst for new development and innovation within the warehousing sector. We are not just providing space anymore, we have been approached by multi-nationals looking for solutions as well as land owners who are interested in our business model." Says Amin Al Arrayed, Managing Director of Majaal.
"For us this event is our annual showcase to the business visitors particularly from Bahrain and Saudi Arabia of the industrial facilities developed and under development by Majaal "adds Mr Al Arrayed.
"Majaal's presence at Gulf Industry Fair is an important contribution to recognizing that industrial growth requires first-class innovative industrial facilities. The success that Majaal achieve at the Gulf Industry Fair is testament to the B2B value proposition of the event". Says Jubran Abdulrahman, Managing Director of organisers HCE.
To register or for more information visit: www.gufindustryfair.com