Majaal to be strategic logistics sponsor at Gulf Industry Fair 2011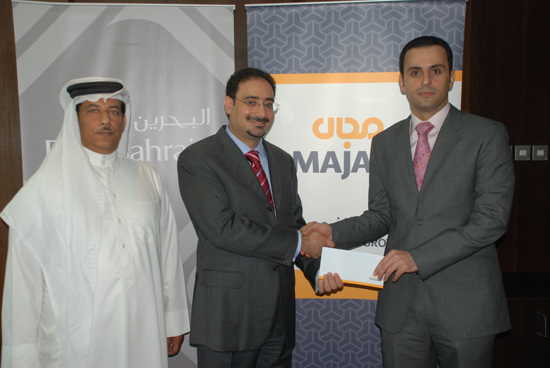 GIF, to be held at the Bahrain International Convention & Exhibition Centre (BIEC) from 8 to 10 February 2011, is the most comprehensive industry-related exhibition in the Middle East, providing a highly targeted opportunity for any company or organisation marketing products or services aimed at the region's growing industrial sector.
In addition to logistics, the Fair covers key industrial segments of aluminium, metal, automation, metrology, energy, petrochemicals and manufacturing. It also provides a unique opportunity for operators of industrial areas and free zones to meet an interested market of decision makers in the manufacturing and distribution sectors.
Majaal, a subsidiary of regional real estate developer First Bahrain, offers a unique array of logistical and business support services from its state-of-the-art warehousing facility at Bahrain Investment Wharf, which opened in December 2009.
Amin Al Arrayed, General Manager, First Bahrain said: "Gulf Industry Fair's exhibitor and visitor profile matches our target audience, and is an excellent vehicle through which we can establish new contacts with SMEs from around the world. We believe Majaal's integrated warehousing facility adds value to Bahrain's economy and provides a platform to stimulate the growth and diversification of the industrial sector."
Jubran Abdulrahman, Managing Director, HCE said: "First Bahrain's vision for the Kingdom's industrial sector is closely aligned with HCE's vision for Gulf Industry Fair, which is to provide a springboard in Bahrain for international industry-related companies to serve regional Gulf markets, in line with the government's Economic Vision 2030. We look forward to extending all support to ensure Majaal achieves maximum value from its participation in Gulf Industry Fair."
GIF 2011 will be complemented by the first Gulf Industry Forum, to be held at the Conference Suite at the BIEC on 9 February 2011.
For more information visit www.gulfindustryfair.com
CAPTION: Amin Al Arrayed (centre) presents the sponsorship cheque to Jubran Abdulrahman (right) as Sameer Saleh, Commercial Director, Al Hilal Group (left) looks on