Majaal Warehouse Company Takes Best industrial Property At 2009 Gulf Real Estate Awards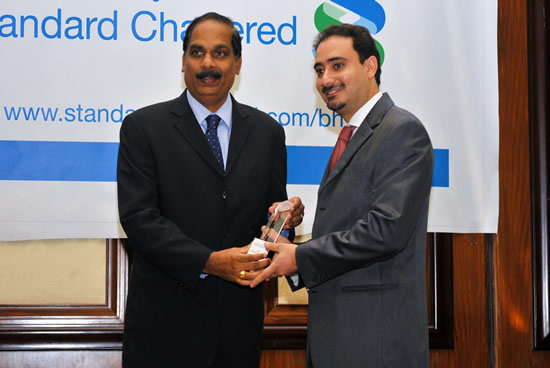 Receiving the award, Mr. Amin Al Arrayed, General Manager of First Bahrain, commented: "Majaal is all about filling a real demand gap in Bahrain: unique to the Kingdom in concept and proposition, Majaal offers secure and cost effective storage solutions complemented with a wide range of value added services, and is designed to facilitate the business growth of the companies who call it home. In the wake of Majaals launch, it is truly an honour to be recognised by our peers with the Best Industrial Development award. With that in mind, we look forward to building on our success and further developing this concept across the region".
The 2009 GRE Awards for Excellence in Real Estate Awards are Bahrain's first real estate awards, dedicated to honouring the Kingdom's exemplary developers who have envisioned and created marvels in the real estate industry and played a key role in shaping the countrys success stories. This years GREF conference focuses on strategies for moving forward from the financial crisis, with individual sessions covering a number of critical topics such as construction, raw materials, economic impact, ecological impact, financial fundamentals, commercial space, industrial real estate and various other asset classes.
Majaal scooped the award for its flexible and modern warehousing spaces, strategically situated near the new Khalifa Bin Salman Port, which can be used solely for storage or as a combined office facility. The concept is in line with First Bahrains vision to encourage start-ups and the SME sector in general to expand. In addition to the state-of-the-art physical warehousing spaces, Majaal offers a wide range of services catering to the needs of tenants including 24 hours a day, seven days a week security service, state-of-the-art information communication technology provisions, assistance on efficient design and use of space, and a range of other value added services.
Entries for the 11 categories of the Gulf Real Estate Awards 2009 were judged by a panel of professionals constituted specifically to ensure the credibility and quality of the selection process, which involved site visits as well as feedback obtained from customers, end users and community members.