MBA Fakhro Holding inks lease for its first Anytime Fitness club in Bahrain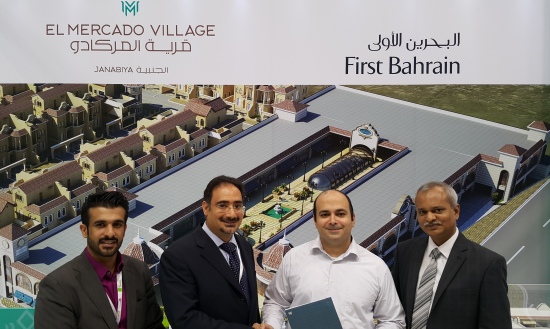 The announcement was made by MBA Fakhro Holding-Bahrain, Anytime Fitness-USA, and First Bahrain-Bahrain, during the Gulf Property Show. MBA Fakhro Holding, the Area Developer for the brand, will establish a large network of more than 100 Anytime Fitness gyms across the Arabian Gulf region over the next decade (excluding Qatar, where another firm has the franchise). Commenting on the launch, Mr. Mohammed Adel Fakhro, Chairman of MBA Fakhro Holding, said, "In line with our time-tested business strategy of bringing to Bahrain, and the rest of the region, globally reputed and respected brands in the B2C and B2B sectors, we have entered into an Area Development and Franchising Agreement with Anytime Fitness, based out of the beautiful Midwestern State of Minnesota in the United States. We will be setting-up Anytime Fitness clubs across Bahrain, the UAE, Saudi Arabia, Kuwait, and Oman, in a phased and systematic expansion of the chain. In several ways, our gyms will be unique and the first-of-their-kind in these markets, just as they are in the rest of the world, by effectively addressing the needs, preferences, and expectations of all fitness enthusiasts."
Founded in 2002, Anytime Fitness has been the fastest-growing fitness chain in the world, and is ranked #1 on Entrepreneur's prestigious "Top Global Franchise" list, with more than 3 million members and 3,000+ clubs worldwide. The clubs are unique in that they are open 24 hours a day, 365 days a year. Anytime Fitness also prides itself on providing its members with convenient and affordable fitness options in friendly, well-maintained facilities which feature top-quality exercise equipment. Clubs are now open across the United States of America and in nearly 25 other countries around the world.
The Vice President of International Development of Anytime Fitness / Self Esteem Brands-USA, Mr. John Kersh said, "We are extremely enthusiastic about the upcoming launch of Anytime Fitness in Bahrain through our franchise agreement with MBA Fakhro Holding. We applaud their vision to improve the health and wellbeing of residents of the Gulf region with the convenient, customer-focused approach of Anytime Fitness, and we look forward to a long and productive partnership".
"Joining one of our clubs and being able to access any of the over 3,000 Anytime Fitness clubs worldwide, accessing the clubs anytime as per your convenience wherever you are, and making use of our group exercise services, are some of the numerous wonderful benefits that the members of our clubs enjoy in addition to being able to undertake the personal training options that we offer", added Mr. Fakhro. "What differentiates Anytime Fitness from other clubs is our focus on helping members get the results that they're seeking," he further said. "Our gyms are unique in that they provide personalized attention for all our members. Whether weight-loss is your goal, or increased strength or improved balance and flexibility – or a combination – we're committed to helping you achieve all of those goals."
Commenting on the signing, Mr. Amin Al Arrayed, CEO of First Bahrain stated, "El Mercado Janabiya was designed with the needs of its neighbourhood in mind. Accordingly, we are thrilled to welcome Anytime Fitness. They will directly enhance our community with the services they provide, helping to foster an environment marked by convenience, relaxation, and health for all. It means a lot to be adding another well-established global brand and such a reputed regional business group to our offering".