NKD Pizza signs lease with El Mercado Janabiya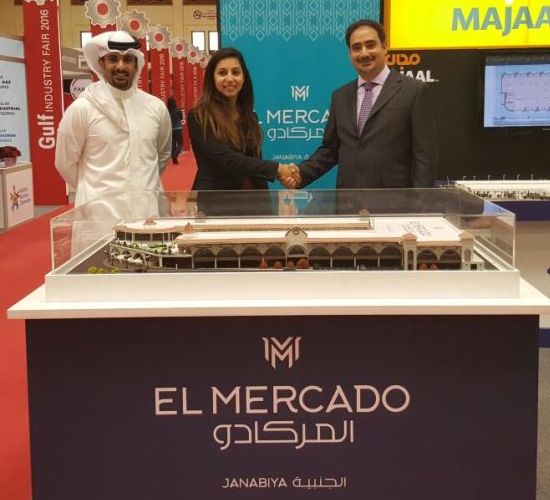 Jenan Almaskati, Managing Partner of MASGO Ventures, added, "We are pleased to be opening our first NKD Pizza location in El Mercado – Janabiya to provide an exciting healthy eating concept to the neighbouring area and customers accessing the Saudi Causeway. We look forward to our partnership with First Bahrain and the opportunity to be a part of this unique tenant mix that complements the NKD Pizza brand."
First launched in New Orleans in 2007, NKD Pizza's unique healthy offering is built on a pizza crust recipe made from an "Ancestral Blend" of 10 grains, prebiotic fiber from the agave plant, and special heat-resistant probiotics, also known as "healthy" or "good" bacteria. This results in a diversity of nutrients and fiber along with the added probiotics that support digestive health and provide a lower calorie count. NKD pizza also provides customers with the optionality of ordering a gluten free pizza.
Commenting on the signing, Amin Al Arrayed, CEO of First Bahrain stated, "We are pleased to announce the latest addition to El Mercado. NKD Pizza perfectly complements our family friendly neighbourhood market with their healthier approach to everyone's favourite meal. We are delighted to partner with MASGO Ventures and appreciate their confidence in the facility we are delivering to the Janabiya community."
El Mercado is now over 50% leased with construction ahead of target with completion scheduled for the end of February 2016. The impressive new neighbourhood market, conveniently located on Avenue 27 just off the Sh. Isa bin Salman Highway, will offer 48,500 square feet of retail space including an Al Osra Supermarket and three anchor restaurants including McDonald's, the centre has secured a mix of exclusive restaurants, cafes, kids play areas, and salons for both women and men.